Spectrum Paint Empress Colors
---
White Tiger (SP1):
Crisp, clean, and powerful, White Tiger is a neutral white – a baseline for all whites.
LRV: 90
Trimmed in White (SP2):
Classic and luminous define this warm white color which is perfect for trim and cabinetry.
LRV: 83.2
Designer White (SP3):
Modern and true, Designer White brightens any space from trim to a completely monochromatic look.
LRV: 82.7
Fresh White (SP4):
Crisp and clean, with a hint of warmth, Fresh White is a perfect complementary color as trim or cabinetry.
LRV: 89.5
Whiteout (SP5):
Pure as snow, Whiteout is a crisp white that has a warmness without being creamy or yellow.
LRV: 84
Bandon Dune (SP6):
A warm and friendly white that feels clean and intentional.
LRV: 81.9
Energy White (SP7):
A pure winter white without interfering undertones.
LRV: 88
Clean Linen (SP8):
Clean Linen is a creamy, soft white that creates a warm and inviting atmosphere.
LRV: 83
Fresh Beginning (SP9):
Nearly off-white, Fresh Beginning is a true neutral with a hint of creaminess to make it approachable as it is peaceful.
LRV: 82
Mountain Powder (SP10):
Cool as the first snow, Mountain Powder is a light white with a bit of greige undertone.
LRV: 83
Cumulus White (SP11):
Luminous and airy as a cloud, Cumulus White is the perfect warm white.
LRV: 85.1
Makena White (SP12):
A true white, Makena White is crisp, modern, and bright.
LRV: 86
Blonde White (SP13):
Blonde White is an undemanding and calming neutral, complimenting nearly any wall color.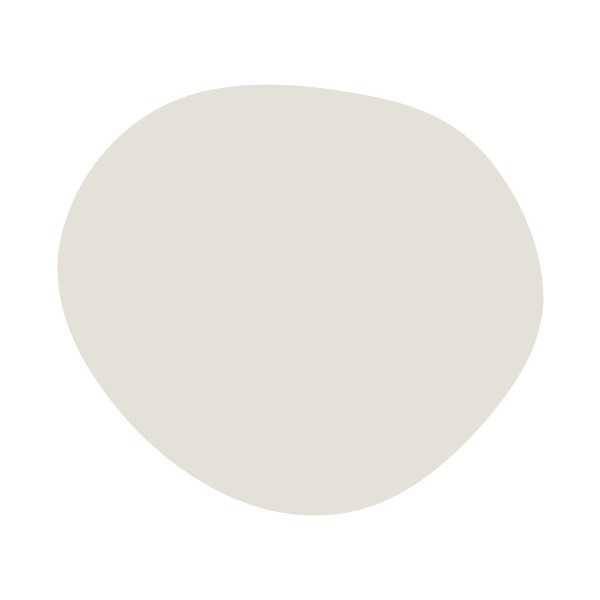 Parkwood Gray (SP14):
Parkwood Gray is a dynamic neutral pale gray with a creaminess that exudes sophistication.
LRV: 73.7
Perfect Beige (SP15):
Perfect Beige – the name says it all. This timeless color is a smart and seamless neutral for all spaces.
LRV: 58
Winter's Bone (SP16):
Earthy tones invoke a sense of calmness in this modern greige.
LRV: 60
Birch (SP17):
Warm, light, and inviting, Birch is a neutral backdrop fitting for any room.
LRV: 68.6
Benton Greige (SP18):
Benton Greige is a soft greige that will brighten any space with its freshness and warmth.
LRV: 70
Utica Greige (SP19):
An organic, timeless, and stylish greige that creates a feeling of balance.
LRV: 63.1
Misty Spring (SP20):
This modern blue exudes serenity, making it well-suited for a bathroom or bedroom.
LRV: 60.4
Designer Gray (SP21):
Designer Gray is a soft gray that blends warms and cools to compliment every room.
LRV: 60
Family Gray (SP22):
Family Gray is an inviting and warm gray that acts as the perfect backdrop, allowing other design elements to shine.
Whistling Tan (SP23):
A beautiful, neutral khaki, Whistling Tan exudes classic elegance.
LRV: 63.2
Chameleon Gray (SP24):
Chameleon Gray is the epitome of a chameleon color. It can read blue, green, or gray and evokes feelings of relaxation by the sea.
LRV: 63
Commonwealth Cream (SP25):
A classic, creamy khaki, Commonwealth Cream exudes luxury and comfort.
American Greige (SP26):
American Greige is warm and comfortable, creating a unifying look that brings a calmness to the space.
LRV: 55.1
Barefoot (SP27):
This warm beige conjures memories of lazy days spent in the sand and sun.
LRV: 53.5
Gray Otter (SP28):
Gray Otter is a welcoming and adaptable gray with a mix of blue and green undertones, making it a perfect backdrop for stainless appliances.
LRV: 64.5
Rocky Mist (SP29):
A versatile greige that is a perfectly balanced neutral. While leaning gray, it compliments shades of both brown and gray.
LRV: 65.5
Everyday Gray (SP30):
A true light gray, Everyday Gray has the faintest hint of lavender, while remaining warm and inviting.
LRV: 58
Kiawah Sand (SP31):
A warm, caramelly beige, Kiawah Sand is a chameleon neutral that reacts to its surroundings.
LRV: 57
Main Street Gray (SP32):
This modern gray breathes freshness and adds depth without being cold.
LRV: 59.4
Gramercy Gray (SP33):
Gramercy Gray is a warm, cozy gray with a hint of taupe.
LRV: 47
Rumble Rock (SP34):
Bold, but tranquil, Rumble Rock is an earthy gray excellent for adding depth to interior or exterior spaces.
LRV: 26
Bentonville Blue (SP35):
A true navy, Bentonville Blue is vibrant and dramatic, while remaining timeless.
LRV: 12
Sophisticated Gray (SP36):
Cool, harmonious, and composed, Sophisticated Gray is an expertly refined neutral.
LRV: 50
Middle Earth (SP37):
A deep, earthy gray with layers of warmth.
LRV: 47
Diagon Gray (SP38):
Moody and subtle, Diagon Gray is a medium gray with a bit of warmth to soften the look.
LRV: 39
Sandbridge Blue (SP39):
Sandbridge Blue is a strong, but not overwhelming color. The calmness it presents, evokes memories of afternoons near deep, blue waters.
LRV: 10.3
Queen's Navy (SP40):
This sophisticated navy that charms with notions of a time at sea.
LRV: 8.36
Southport Gray (SP41):
Tasteful, rich, and slightly warm, Southport Gray is a mid-tone gray with just a hint of blue.
LRV: 48.2
Midnight Thunder (SP42):
A perfect storm, Midnight Thunder is a rich, opulent, warm charcoal, acting as an adaptable neutral.
LRV: 14.6
Mild Steel (SP43):
Mild Steel is a hard-working, versatile, and dramatic muted black, perfectly suited for interior or exterior.
LRV: 8.17
Obscurial (SP44):
Crisp and dark, Obsucrial is a clean, nearly black, gray.
LRV: 4.99
Crossroads Red (SP45):
Rich, deep, and bold, Crossroads Red has hints of orange to warm up this confident color.
LRV: 8.82
King Slayer (SP46):
King Slayer is a bold, moody, neutral gray with earthy undertones.
LRV: 17
Authentic Charleston Green (SP47):
Historic, charming, and mysterious, Authentic Charleston Green conjures feelings of strolling down the streets of Charleston lined with doors in a green so dark it is nearly black.
Knockturn Black (SP48):
Saturated and dramatic, Knockturn Black is a true black with no undertones.
LRV: 3
Silver Lilac (SP49):
Silver Lilac is a serene gray that leans into lilac undertones, perfect for a bedroom or other main wall.
Rose Rock (SP50):
Earthy and warm, Rose Rock is a glowing burnt orange with a cinnamon undertone.
Haint Blue (SP51):
A clean, light blue, perfect for southern porches and bright, airy spaces.